Roof Racks: A Guide in Edinburg, TX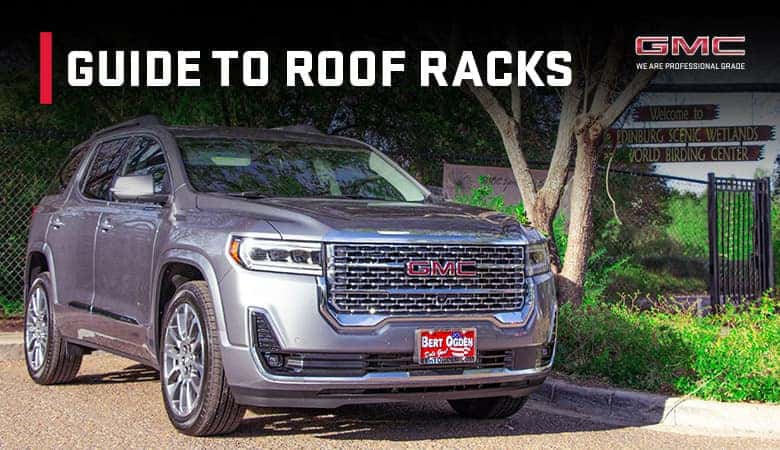 Have you been considering purchasing a new GMC with roof racks but aren't sure exactly what you should look for? Our guide to roof racks is a good place to start.
Who Should Buy Roof Racks?
Many SUVs are available with roof racks but may not come standard with them. If you aren't sure whether you should get them, consider all the things they can be used for.
Drivers use roof racks most often to transport bikes, canoes, kayaks, cargo boxes, paddleboards, surfboards, or rooftop tents. If you are an outdoorsy individual who enjoys any of those activities, roof racks might be for you.
Keep in mind, the crossbars that allow you to mount items to your roof racks are typically specialized. The crossbars that will allow you to transport a kayak, for instance, are very different from those that let you transport bicycles.
What Should I Consider When Buying?
Ask yourself a few key questions when purchasing roof racks. For starters, what will you be transporting? Make sure the roof racks will be compatible with the crossbars you have in mind for transporting something like a canoe or paddleboard.
Next, consider how easy is it to load and unload? Installing roof racks and crossbars can be challenging enough, but each time you go to use them, you need to be comfortable loading them up with your cargo. Find roof racks and crossbars that you're comfortable using.
How much you want to spend is a final yet important consideration.
How Can I Stay Safe With Roof Racks?
If the manufacturer offers to install the roof racks, especially if it's free, always go with that option. Read all materials before attempting to transport cargo.
---
Still have questions? Speak to our qualified sales team during your next visit to Bert Ogden Buick GMC in Edinburg, Texas.