How To Make Money With Your GMC Truck | Edinburg, TX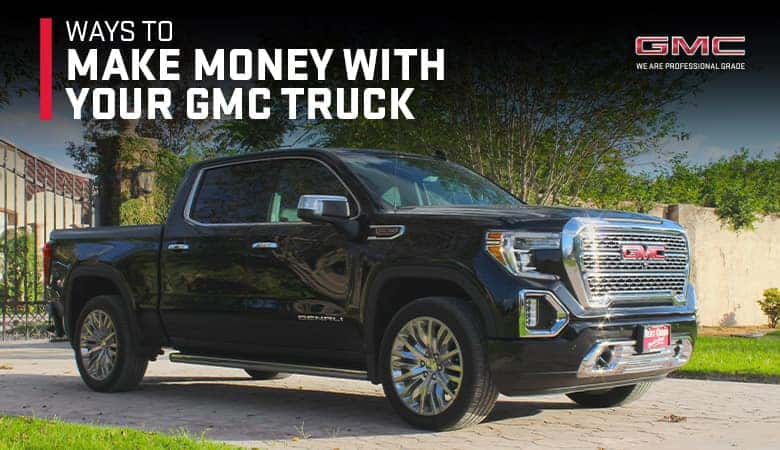 GMC is known for making high quality, long-lasting trucks like the Sierra line and the Canyon. That makes them great resources to drivers who want to earn some money. Whether you're looking for cash from a one-off project, a small side gig, or a full-on job using your truck, you can't go wrong with GMC. Here are a few ways you might be able to make money with your GMC truck.
Become A Hauler
A lot of people need help hauling junk to either a donation center or the dump. You can post your services online or respond to requests for help. Just be sure to factor in your time, wear and tear on your car, the landfill fees, and fuel when setting prices.
Deliver Food
Uber Eats and similar apps have made restaurant food delivery lucrative for everybody. But you can also use the bed of your truck to transport groceries to those who cannot shop for themselves.
Launch A Landscaping Company
Want to work with your hands and love being outside? Start your own landscaping business. Just be sure to be properly licensed and bonded, as necessary.
Plow Snow
Sure, it's rare that it snows here in Texas, but when it does, your services will be in high demand. Trust us!
---
Get a closer look at the GMC truck lineup at Bert Ogden Buick GMC in Edinburg, Texas.