GM Announces Ultium Charge 360 | Edinburg, TX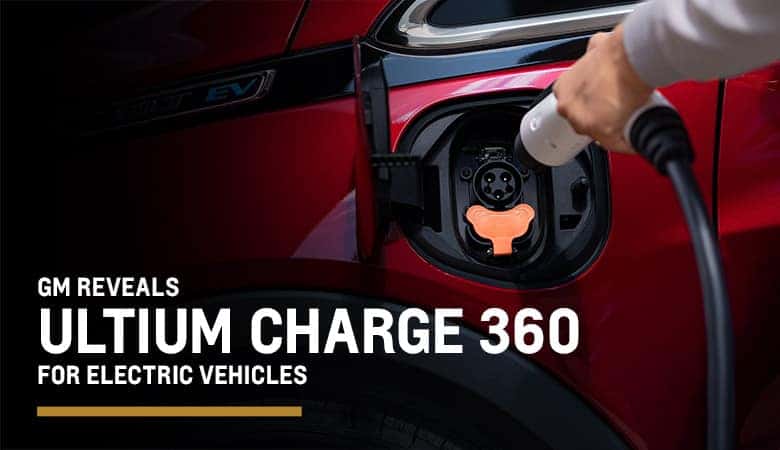 If one of your hesitations toward embracing the change to electric vehicles is charging, General Motors is looking to change your mind. The automaker has revealed Ultium Charge 360, which it calls a holistic approach to charging that makes the whole process simpler.
Ultium Charge 360 is an all-in-one answer to range anxiety. It will make it easier to access public charging thanks to partnerships with seven major networks, offering access to 60,000 plugs throughout the United States. GM is teaming up with major names like EVgo, who is working to bolster public charging infrastructure by creating new fast-charging stations.
Through Ultium Charge 360, you can find charging locations, manage your payment, and access products and services including home charging.
"GM agrees with the customer need for a robust charging experience that makes the transition to an EV seamless and helps drive mass adoption," said Travis Hester, GM's chief EV officer. "As we launch 30 EVs globally by the end of 2025, Ultium Charge 360 simplifies and improves the at-home charging experience and the public charging experience — whether it's community-based or road-trip charging."
Ultium Charge 360 precedes the arrival of one of the most exciting new vehicles on the planet: the all-electric HUMMER EV supertruck. Thanks to Ultium Drive, the HUMMER EV will be one of the most powerful trucks ever built, delivering up to 1,000 horsepower and 11,500 lb-ft of torque with Watts to Freedom.
Keep your eyes peeled to see more of how GMC and Buick electrify the future of driving. For the best of what's available today, look no further than Bert Ogden Buick GMC in Edinburg, Texas.